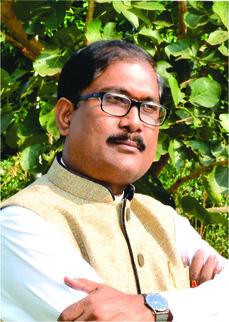 Welcome to ASBM University, a university established by the State Government of Odisha with the objective of preparing the youth to face global competition by imparting futuristic and holistic education at par with international standards. The University aims at inculcating the values and philosophy of Indian ethos by putting into practice qualitative and meaningful principles and systems integrating tradition with modernity in consonance with Indian culture.
A flying bird, the logo of the University influenced by Richard Bach's Jonathan Livingston Seagull, epitomises tenets of leadership like initiative, creativity, confidence, dedication, determination, adventurous spirit, and ability to take risk. The world today is characterised by VUCA – volatility, uncertainty, complexity and ambiguity – and so is today's workplace. ASBM University strives to model itself as a university of substance creating professionals with ability to manage such complex uncertainties like a bird soaring high into the blue firmament.
This university is new, but it has inherited a legacy of delivering quality education from its precursor, Asian School of Business Management (ASBM). Established about a decade and half ago, ASBM has developed into a centre of excellence in management education evidenced by global accreditation awarded by Accreditation Council for Business Schools and Programs (ACBSP), USA. Our students and faculty stand out by making a difference through their commitment to academic excellence, entrepreneurial spirit, and creative innovation. That is why our students have been able to establish an excellent placement record over the years.
Situated in the lap of nature on the outskirts of Bhubaneswar, the capital city of Odisha, ASBM University provides a formidable blend of competitive curricula and state of the art infrastructure. I welcome you to visit this university and explore the endless opportunities available here.
Prof. Biswajeet Pattanayak
Ph.D., D.Sc., D.Litt, FIMA
[email protected]
www.biswajeetpattanayak.com